Another way of training with ZYCLE rollers
Three models of bike trainers with a common goal
Improve your performance, technique and pedaling coordination
Discover the best direct drive bike (ZDrive), smart trainer (ZPro) and roller trainer (ZRoller).
Our rollers will allow you to train comfortably from home using your bike at any time, making the most of the space and according to the indoor cycling experience that each model can provide you. In addition, our ZRoller adapts to any terrain, so you can use it when warming up before any competition.
All the facilities to buy bicycle rollers
Your solution in training rollers
Compatible with the best simulators on the market!
Designed to enjoy a realistic cycling experience at home thanks to the automatic resistance adjustment. Training with ZYCLE bicycle rollers will allow you to get the most out of your performance.
In addition, they are compatible with the main simulators on the market and very easy to link with each other. You won't have any problems! Our rollers are equipped with the latest technology to give you a unique experience in which you will pedal at home, but you will feel like you are outside of it.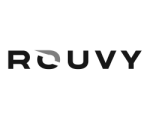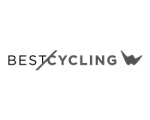 Roller, cycling and elite technology
Talking about ZYCLE, roller, bicycle and technology is synonymous with quality, professionalism and efficiency in your training.
The cycling roller you need is here
Are you looking for bike rollers to buy?
Explore what we have for you with our online smart bike trainers and discover a unique experience on your bike.
Try simulation up to 20% incline with ZDrive; Enjoy the sensations of using a magnetic resistance with both ZDrive and ZPro; and take advantage of the comfort, practicality and adaptability of the ZRoller on any terrain. The best bike rollers are here!